Empowering Physicians to Effectively Manage Their Practice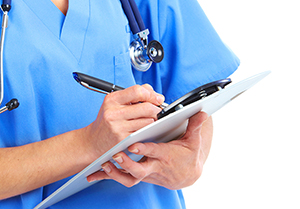 NBI is a national Medical Billing, Practice Management and Consulting company located in Baton Rouge, LA. Our management team has over forty-five years of combined expertise and experience in Medical Billing, Practice Management, Consulting and Coding to a large array of medical specialties. The owners, managers and staff at NBI strive to produce high quality, timely, accurate and affordable services for our clients. By leveraging today's technologies, NBI is able to lower your operating costs, streamline inefficient processes and increase your revenue and cash flow.
At NBI, we consider ourselves to be innovators in the Medical Billing industry. We pride ourselves in coming up with innovative solutions to complicated and time consuming tasks. By automating many repetitive tasks, we are able to improve the overall efficiency of our operations which keeps our, as well as our Clients', costs low. We use the same innovative thinking to assist our Clients in solving many of their day to day challenges.
With reductions in reimbursement rates for many products and services, medical billing companies have to improve their overall performance to keep their Clients happy. At NBI, we use many internal statistical measurements to drive our processes which ensures our collection rates remain high, which also means we have happy Clients. When you partner with NBI, you can expect top-notch performance at rates lower then the majority of our competitors.
Specialities Serviced
Family Practice
General Practice
Pediatrics/Kidmed
OB/GYN
Urgent Care
Dermatology
Primary Care
Urology
Hyperbarics
Bariatric Surgery
General Surgery
Chemotherapy
Psychiatry
Ophthalmology
Cardiology
. . . and many more.