Medicine is more than your calling... it's also your Business.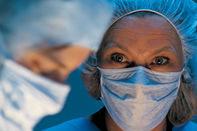 At NBI, we understand that your patients are your primary concern. But in order for you to deliver the quality healthcare they deserve, your practice must be financially healthy. That's why we offer a comprehensive solution to your billing and accounts receivable management needs. We understand that in order for you to concentrate on your profession and to care for your patients in the manner that you would desire, the care and concerns of cash flow and financial health for your practice must not be compromised.
Financial Strength
The financial strength of your practice is directly correlated to timely billing and account reimbursement. NBI will provide you with a comprehensive Medical Billing Service and Receivables Management system. Our rates are extremely competitive, our service is second-to-none and we are committed to maximizing your income while simultaneously treating your patients with courtesy and compassion.
Through the application of a unique combination of award-winning software, proprietary claims knowledge and business services, NBI provides comprehensive medical office automation and billing capabilities second to none in the industry. With NBI, your claims and billing processes are tracked, controlled, and executed with utmost precision and effectiveness, while your practice workflow gains new efficiencies.
Billing and Collections
Get what you deserve sooner.
On average, medical practices are underpaid approximately 14% to 23% of their gross revenues. That translates into tens of thousands of dollars per physician annually. This doesn't have to happen.
NBI's expertise in providing medical billing services, experienced coding and our in-depth knowledge of the associated rules and processes enhances our ability to maximize your reimbursement.
When possible, claims are filed electronically resulting in a faster turnaround time, which means you get paid for your hard work sooner and at the highest rate allowable. Plus, our 35-day overall average-days- to-collect rate is significantly lower than the 84-day national average, improving your cash flow and profit margin.
In addition, NBI's experienced staff can handle reimbursement issues with all major insurers including Medicaid, Medicare, Tricare, Managed Care, Workers' Compensation, automotive insurance and many, many others.
Hiring a Medical Billing Service is probably one of the most important decisions a physician can make regarding the business aspect of medicine. Finding a high quality, reputable firm is crucial! We are confident that if you find information unbiased and informative regarding the decision as to whether or not your practice should outsource its Medical Billing Services, you will choose NBI as your billing service provider.
Benefits and Services
85% Claims will be Collected in First Sixty Days—GUARANTEED
Average of 35 Days to Collect
Less than 3% rejection on first electronic claims submission
Continuous Follow-Up; with both Insurance Carriers and Patients
Proprietary Claims Scrubbing Before Submission of Claims
Authorization and Eligibility Tracking
In-Depth Knowledge of Rules and Processes
Electronic Claim Transmission and Receipts
Monthly and On-Demand Management Reporting
Procedure/Diagnosis Analysis by Experienced Coders
Fraud and Abuse Tracking
Compliance Checking
On-Line Automated Appeals Process
Tracking, Monitoring and Follow-Up
Offsite Secure Data Backup
Secure Transmission/Transaction
Support of Multiple Practices and Facilities
Accounts Receivable Recovery
Patient Scheduling and Management
Specialities Serviced
Family Practice
General Practice
Pediatrics/Kidmed
OB/GYN
Urgent Care
Dermatology
Primary Care
Urology
Hyperbarics
Bariatric Surgery
General Surgery
Chemotherapy
Psychiatry
Ophthalmology
Cardiology
. . . and many more.